IFB: Indian Fine Blanks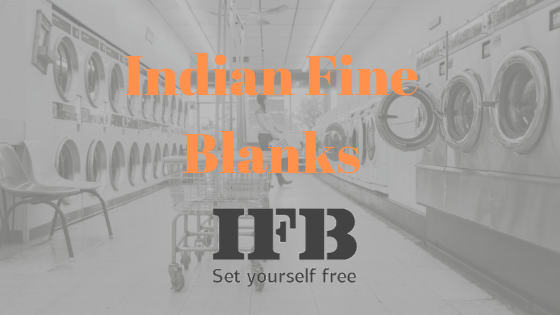 IFB stands for Indian Fine Blanks which is operating in Bangalore since 1974 with the technical collaboration of Hienrich Schmid AG, Switzerland producing fine blanked components for Engineering, Home appliance and others.
History
IFB collaborated with Bosch-Siemens Hausgerate GmbH, Germany for production of fully automatic washing machines and other domestic appliances white goods in 1989. In July 1989, Indian Fine Blanks Ltd was changed to IFB Industries Ltd since the original name did not quite represent the product range of the company.
Present Day
Today, IFB broaden the product range and now mainly operating in 3 segments namely Engineering, Home Appliance and others.
Engineering – Fine Blanked components, tools and related machine tools like Straighteners, Decoilers and Strip loaders.
Home Appliance – Washing Machines, Microwave ovens, dishwashers, Refrigerators, Air Conditioners etc.
Others – Automotive Products, Agro Products, Travel Systems etc.