JCB full form – The full form of JCB is Joseph Cyril Bamford
JCB: Joseph Cyril Bamford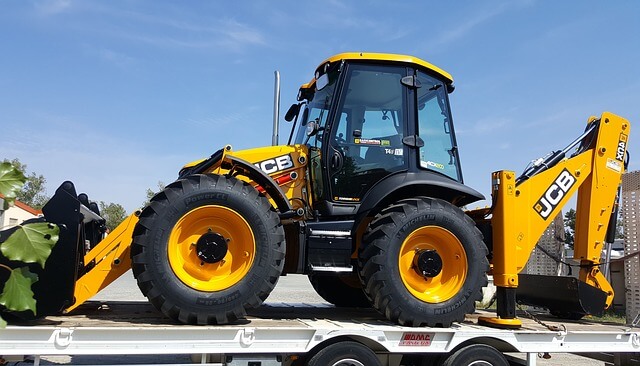 Josephy Cyril Bamford (JCB) is a construction and agriculture equipment company headquartered in Rocester, Staffordshire, United Kingdom. The company is named after its founder, Joseph Cyril Bamford.
JCB is an machine used for various purposes. It is used in agriculture, construction, military and other industry.
It is a british multinational company and founded by Joseph Cyril Bamford.
JCB cranes are widely used for various purposes.
This company is one of the largest company of construction equipment creator.
The company produces over 300 types of machines, including diggers (backhoes), excavators, tractors and diesel engines.
It has 22 factories across Asia, Europe, North America, and South America; its products are sold in over 150 countries.
History
JCB was found by Joseph Cyril Bamford in 1945. It was named after its founder Joseph Cyril Bamford . It continues to be owned by the Bamford family.
Read also: TVS Full Form
Worldwide operations
JCB has the range of more than 300 products and sells over 150 countries through 1500 dealer depot locations. More than 7000 peoples work in 18 factories of JCB in UK, Germany, north and South America, Australia, India and China.
The company formerly known as Escorts JCB Limited in India but It has changed its name in January 2003 as JCB India Limited, a fully owned subsidiary of JCB Excavators, United Kingdom. In India, it has five state-of-the-art factories where it manufactures a wide range of world-class equipment. Its factory in Ballabgarh, New Delhi is the world's largest factory for Backhoe Loaders. It is also the headquarters of JCB India. In 2006 and 2007, it set up two factories at Pune for its Heavyline business to expand its operations. In 2014, it further established a 115-acre, eco-friendly manufacturing facility at Jaipur. JCB has invested around Rs. 2000 crores in India since its inception and today, it employs around 5,000 people in India.
Main products of JCB
Excavators
Compactors
Generators
Skid Steer Loaders
Tractors
Wheeled Loaders
Military vehicles
JCB phones etc.